Even though I'm not a cat lover myself, I have loads of friends and family that do love cats and would love to get these DIY coasters as a gift… plus, I do love the "are you kitten me right meow?" saying, because let's be honest, as a parent I find myself saying something similar a few times a day. 😉
If YOU love all things kittens and cats you are going to love this DIY Coaster Tutorial that combines your love of cats with a fun craft that is easy to make!
This tutorial was originally published on The Mommy Bunch. Reposted here with permission.
How To Make Personalized Beverage Coasters!
This post contains affiliate links designed to provide a means for sites to earn advertising fees.
Materials Needed
Need Supplies?
Sign up for Cricut Access and get 10% off ALL orders on Cricut.com and in Cricut Design Space!
DIY Coaster Instructions
Prep your coasters
Before I do anything, I like to prep my coasters by washing and thoroughly drying to get any dust residue off.
I also take some of the Mod Podge sealer and spray a thin coat to both seal the tile and create a tacky surface (it's only tacky until it dries).
Create your design
Insert Images — Head to Design Space and find the Cat's Meow image located within the "MEOW" cartridge (insert image, cartridges, search for meow). If you prefer another cat you are welcome to use it, but this one worked really well for me.
Insert the image into your design. For this to work for our coaster we will need to do a few things to our cat. Step one is to hide any layers we do not want to cut as part of our design (the black and pink layers).
Next, you will need to select all and then slice the eye/mouth layer to the cat layer so it cuts all as one piece.
After the slice is complete you will have extra sliced images. The only one you need to keep is the one with the cat, image A. The rest can be hidden.
Add Text – Hit the add text button and type in "Are you kitten me right meow?" You must hit enter every time you want your text to go down a line in your design. It should look something like this:
You can change the text to one you prefer using the edit tab.
Sign up for Cricut Access and enjoy access to 370+ fonts!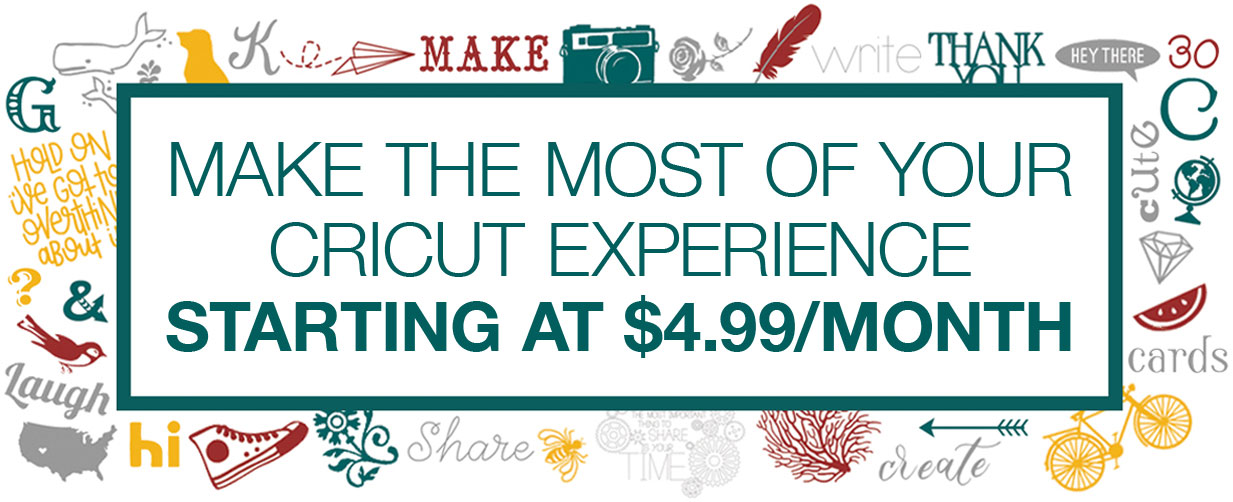 Resize to fit – Move both the text and the cat so that they are within the 4 x 4 size that you will be cutting so that it fits on your tile.
Once everything is placed where you will like it, my recommendation is to select all and then hit attach so that everything cuts at one time (unless you want the cat to be a different color than your text).
Cut your design – Place your selected vinyl on the cutting mat with the backing side down. Hit GO in Design Space and follow the prompts. The cut setting should be set to vinyl, however, I set mine to the dot right before vinyl as there are some intricate cuts in this lettering and that seemed to work fine.
Weed your design – Weeding is simply removing all the negative material that you don't want to end up on your finished product. Some of the text is a bit intricate, as well as the cat's eyes and mouth, so it may take a little longer to weed than a bigger image.
Transfer your vinyl – Cricut Transfer Tape works amazingly well at transferring vinyl from off the backing and onto the finished product. This way you aren't trying to pick out each part of your design individually and place it – what a nightmare that would be!
Place the transfer tape over your design.
Press down firmly with the scraper tool (or a credit card works well too). Peel off the transfer tape and your design will come with it.
Place the transfer tape with your design on the tile, then use the scraper tool once again to push down in any areas where you want the vinyl to stick to the tile.
Peel off the transfer tape slowly to transfer your design. If at any point some of the vinyl comes up with the transfer tape, just push it back down and scrape it again with the tool until you get it to stick.
Tip: You can reuse the Cricut Transfer Tape. This is probably the 6th or 7th time I've used this particular one and it is still tacky enough to use!
Final steps – To finish the DIY coaster spray the clear sealant over the top once again in a very light coat. Be careful not to get it on too thick or get too close when you are spraying as the liquid will pool and ruin your design.
Confession: I had my own "Are you kitten me right meow?" moment when making this project. My daughter wanted to help so I showed her how to hold the can of sealant and how to spray, but she got a bit too excited and sprayed way too closely and too thickly – kitty got ruined with big clumps of adhesive/sealant. No worries… we just made another. 🙂
Last but not least, add some felt pads to the bottom of your coaster after the sealant has dried. This way the tile does not scratch your furniture. You can use those furniture pads, cork, or anything soft that you can apply to the bottom with some adhesive.
Ta-da!
More Easy Cricut Projects
If you liked this Personalized beverage coaster tutorial, jump over to my Getting Started With A Cricut Explore Air – First Project Ideas to see additional project ideas!
Find all of my Cricut Tutorials here: Cricut Tutorials
This post contains affiliate links designed to provide a means for sites to earn advertising fees.